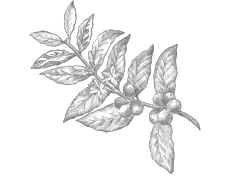 INSPIRATION and NATURE
We are inspired by nature. Our coffees are carefully selected directly from the countries of origin through the collaboration with small local producers, with respect of those working in the plantations and of the local communities.
The direct relationship with the small producers allows us to carefully select the very best seasonal harvests, guaranteeing a high-quality product while respecting nature and the people that produce it. The hand-picking method is used for the harvest and selection of the ripest cherries followed by a natural processing method in the plantation.
SMALL PRODUCERS | SUSTAINABILITY | RESPECT
ETHICS and SUSTAINABILITY
Our values for respecting the raw material continue even when we receive the green coffee at our micro roastery laboratory, where a slow, artisanal and ecofriendly processing guarantees its healthiness and superior quality.
The coffees are roasted using an artisanal, slow and careful method based on our Sicilian traditions, using a process with warm clean air: an innovative, ecofriendly and healthy method, allowing to maintain and enhance the coffee's natural organoleptic properties.
THE ARTISANAL ATTENTION TO DETAIL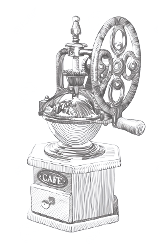 AUTHENTICITY and PASSION
The single origins are soft roasted to enhance their aromatic bouquet.
The micro-roastery combines the vision of an eco-friendly processing with the tradition and the goal of small on-demand productions of natural and "ethical" artisanal coffees, which go beyond the concept of organic. Refined coffee selection created with love for the consumers that are looking for Italian authenticity and more evolved sensory profiles, based on a natural evolution of coffee consumption experiences worldwide.

MUSA NERA COFFEE LAB
The Arabica La Musa Nera selections are single origins that are ideal for alternative filter brewing and are refined coffees of researched blends for evolved, intense and passionate Espresso tastings.
The tasting and storytelling project Musa Nera Coffee Lab tells the story of the new frontiers of the world of coffee focusing on the raw material: an intense journey through the lands of origin of the mountain Arabicas, slow-processed and an ecofriendly manner, guaranteeing a natural flavor and enhancing its different sensory characteristics.
THE NEW FRONTIERS OF COFFEE
LOVE FOR NATURE AND MANKIND
ISCRIVITI ALLA NOSTRA NEWSLETTER